Your gear is on, lasers are ready and heart is pounding...Experience a laser tag like no other! Choose from a variety of missions and player modes to suit your skill levels. You'll even know if your team is currently winning as the entire arena will don your teams colour in full LED illumination!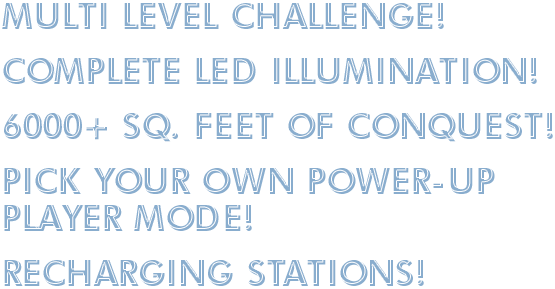 Multiple Game formats to choose from:
Domination
Headquarters
King of the Hill
Elimination
Zombie
Vampire
Dodgeball
Free For All
Ideal for guests of all skill levels (or lack thereof).
Maximum Number of Players in the Arena
20
Bringing the Gang?
Rent the WHOLE ARENA by the hour!
Contact groups@kingpincambridge.com
226-336 BOWL (2695)